Hey there, do you know, what is an SSD? How to install on your pc? Then let me guide you
What is an SSD?
An SSD(solid-state drive) is a storage device for a pc
Why we need it? is SSD better than HDD?
Because it works faster than a hard drive(HDD), with increased loading and file transfers
It improves the responsiveness time of your existing system
Personally, why I upgraded the pc because I like to use Linux with a virtual machine but due to less space, it is getting stuck, it becomes a nightmare to use virtual box with the Linux operating system with less Ram and HDD.
Checkout the difference M.2NVME vs SSD vs HDD, SSD vs HDD speed, SSD speed test on youtube
How to install a SSD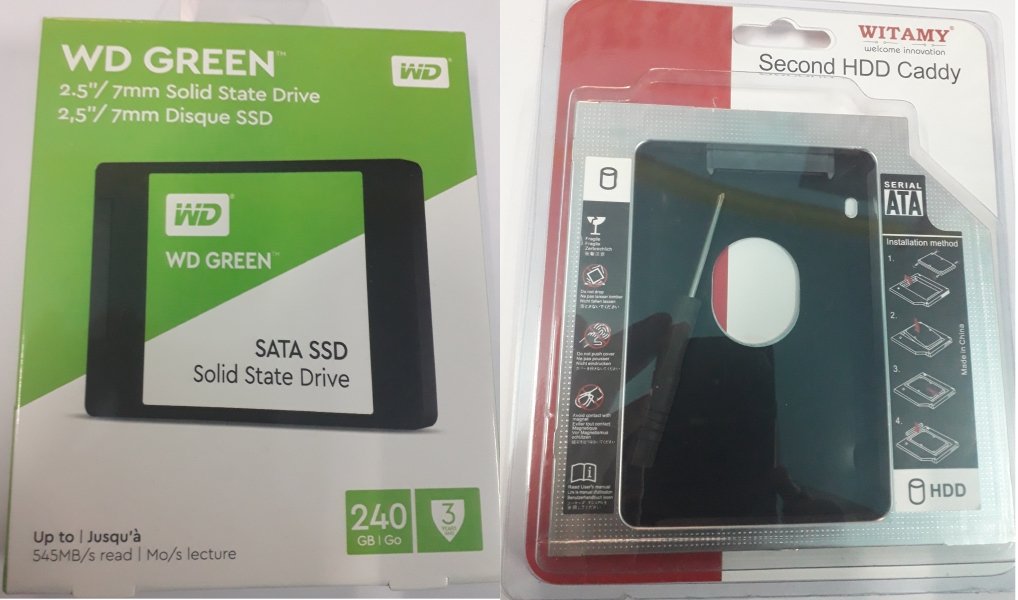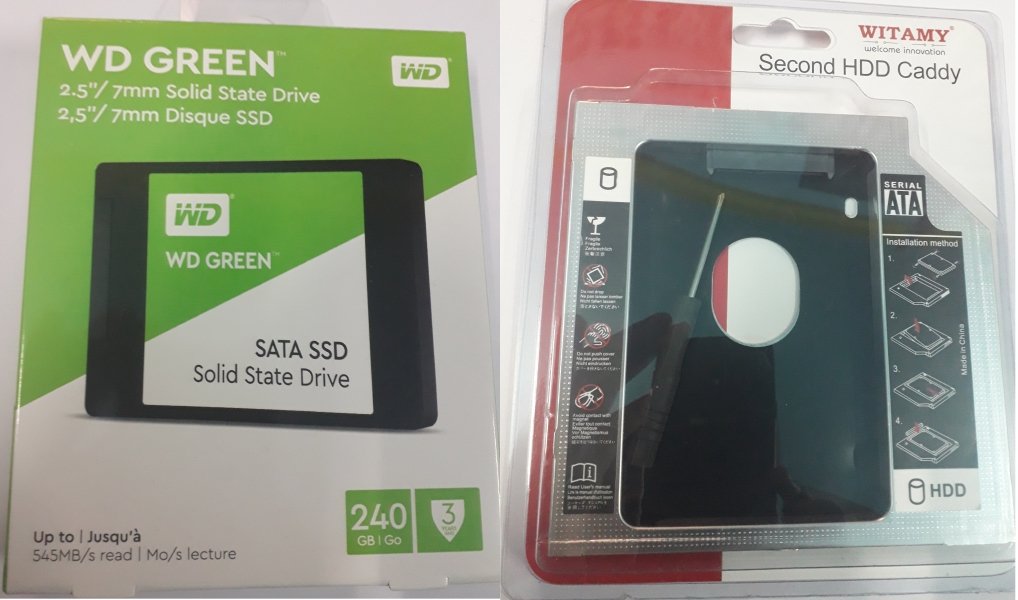 From Amazon, I brought a hard drive caddy with 9.5mm width, also an SSD with 240GB, I have a Lenovo B50 (laptop) on the right side of it, I had a DVD disk, I removed it with a screwdriver which I got with the caddy.
It is not something complex to do, it,s just a matter of one screw if you don't know how to do it, there are many videos on youtube to do it correctly. Then I removed the battery of the laptop.
Changed HDD to SSD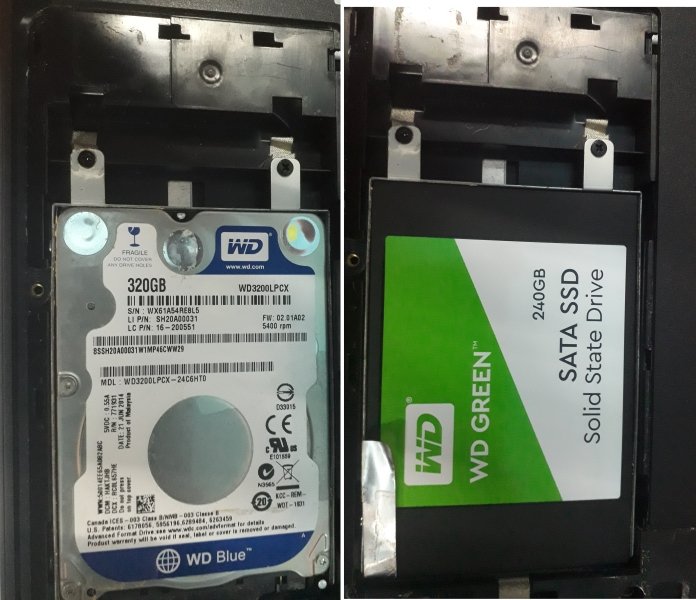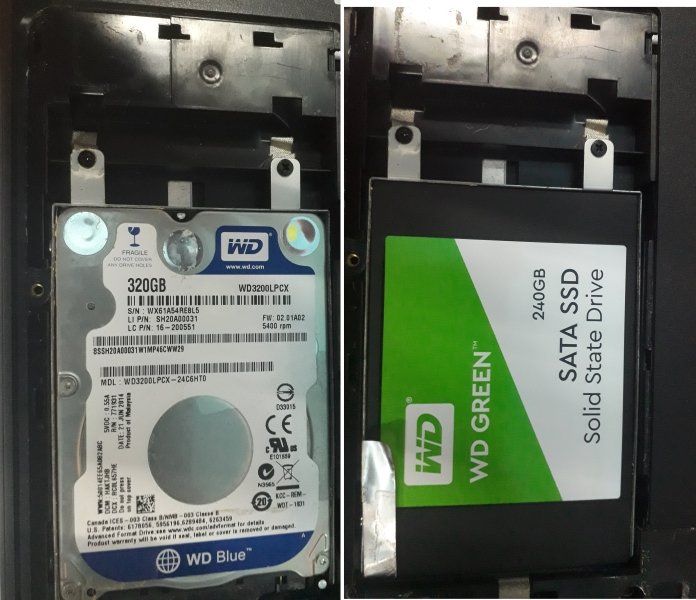 With screwdriver removed the screws of the laptop from back then open the panel, HDD(Hard disk) will be visible, now just remove the two screws of HDD then slid the HDD backward smoothly it will be removed, observe the HDD is covered with a jacket with four screws, on right side two also two on left side, then remove it and replace it with SSD.
HDD Inserted in the Caddy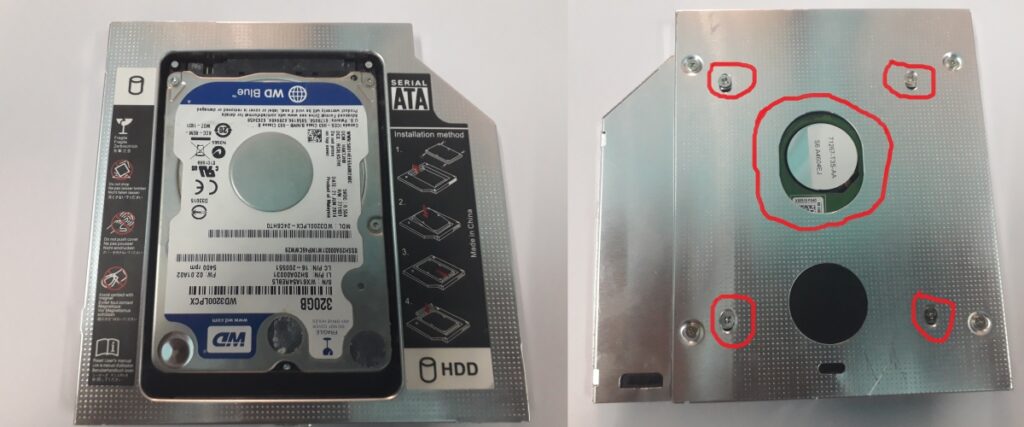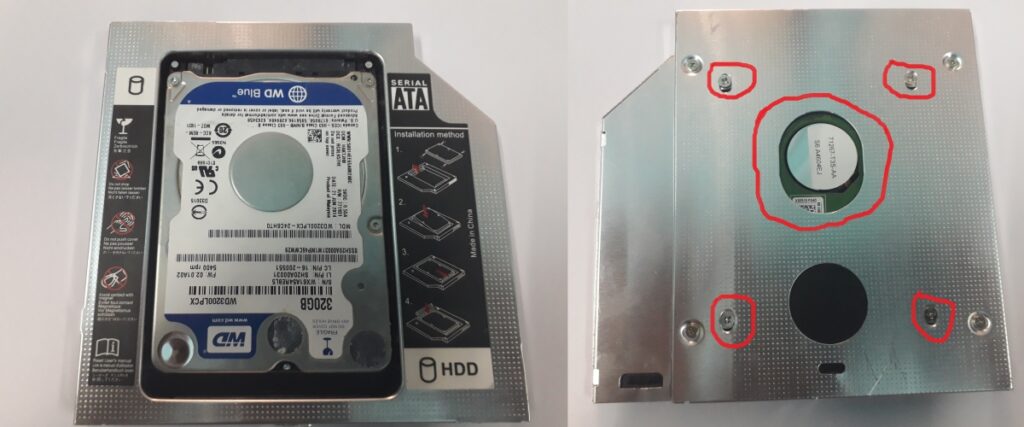 Insert the HDD in the caddy and slid it with the thumb on the big round circle as shown in the figure, also tight the four screws on the back side of the caddy so that it will be fixed, then insert this HDD fixed caddy into the DVD slot of the laptop, fixed the one screw on the back side of laptop to hold this caddy tight
Still confused! How to install a SSD then watch this video
Have you checked the video, if you watched the video it might become clear to you how to install a SSD
Disk management
When the Caddy with HDD inserted into the laptop, then open the laptop, go to this pc option and right click to select manage option then select disk management , you will see unallocated space on the SSD Drive with black color, right click on it to create a new volume, now your SDD will be visible.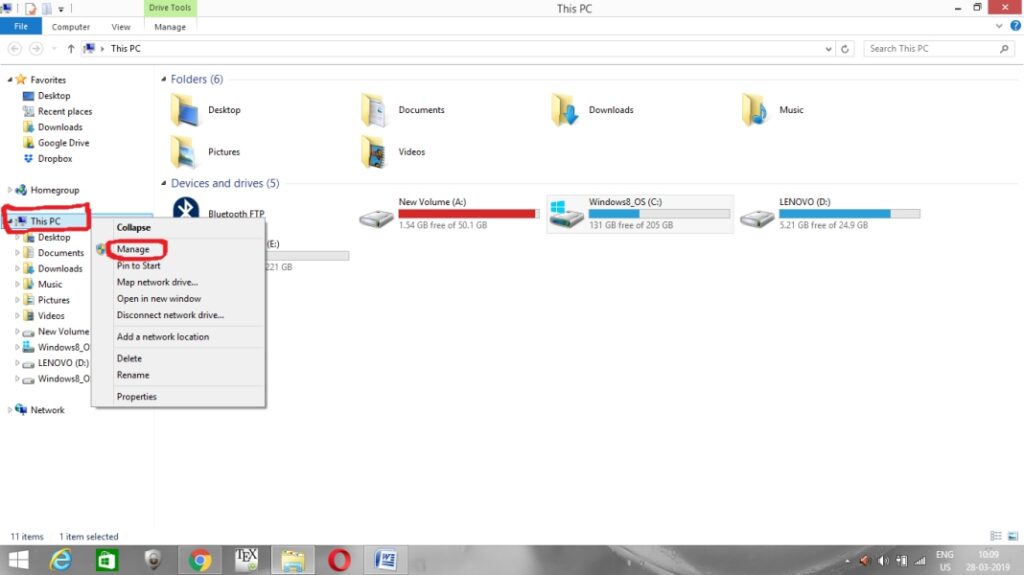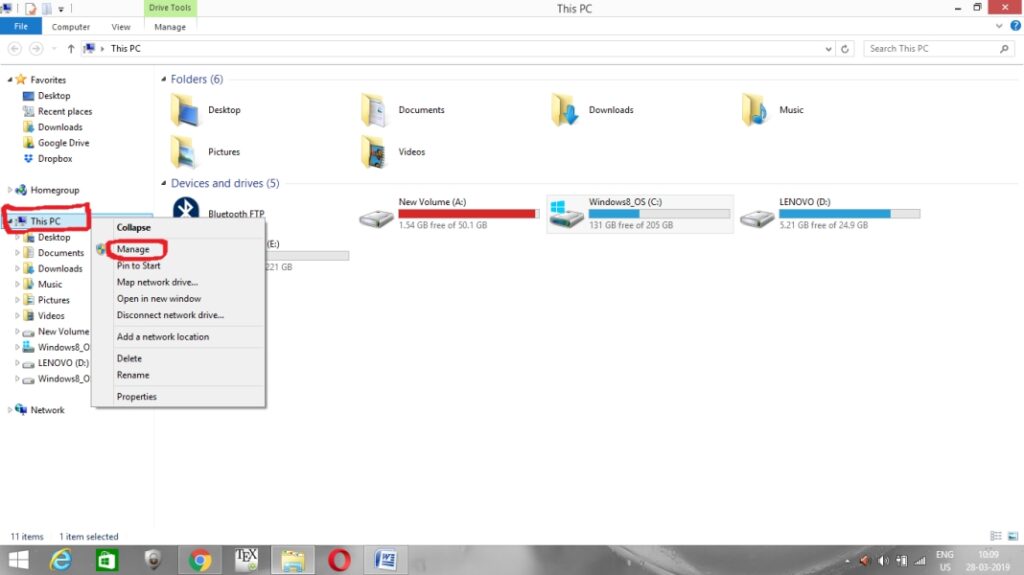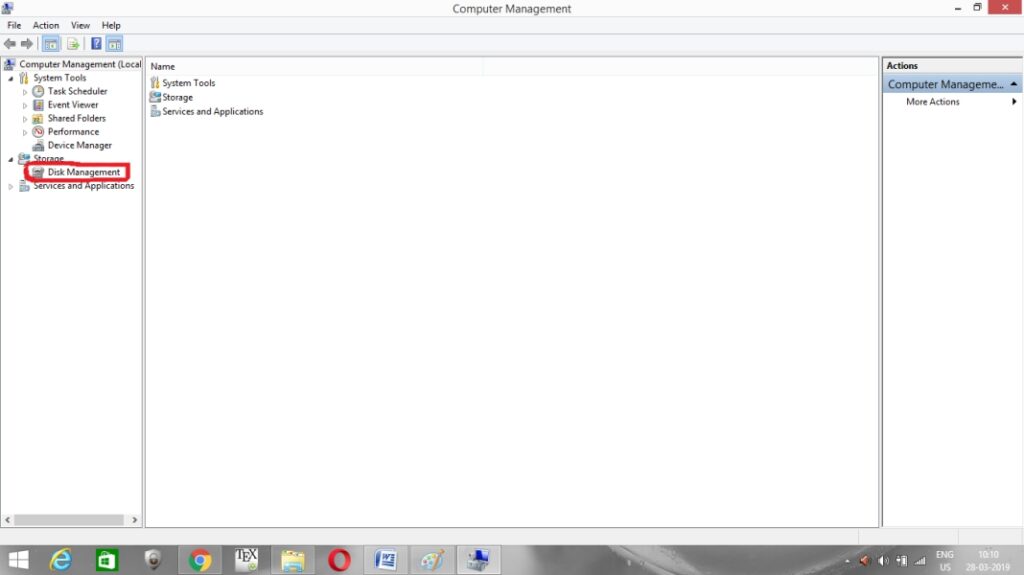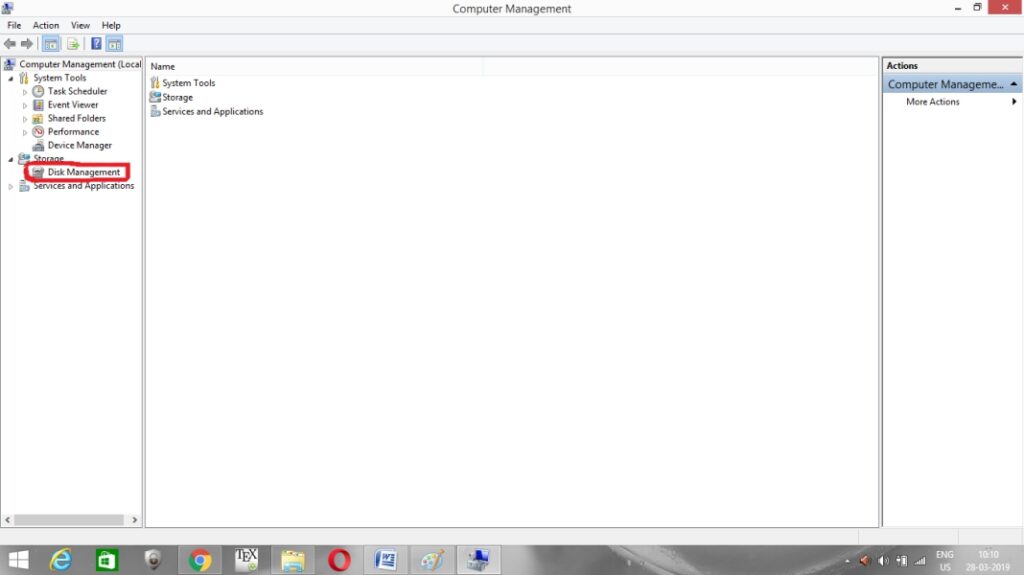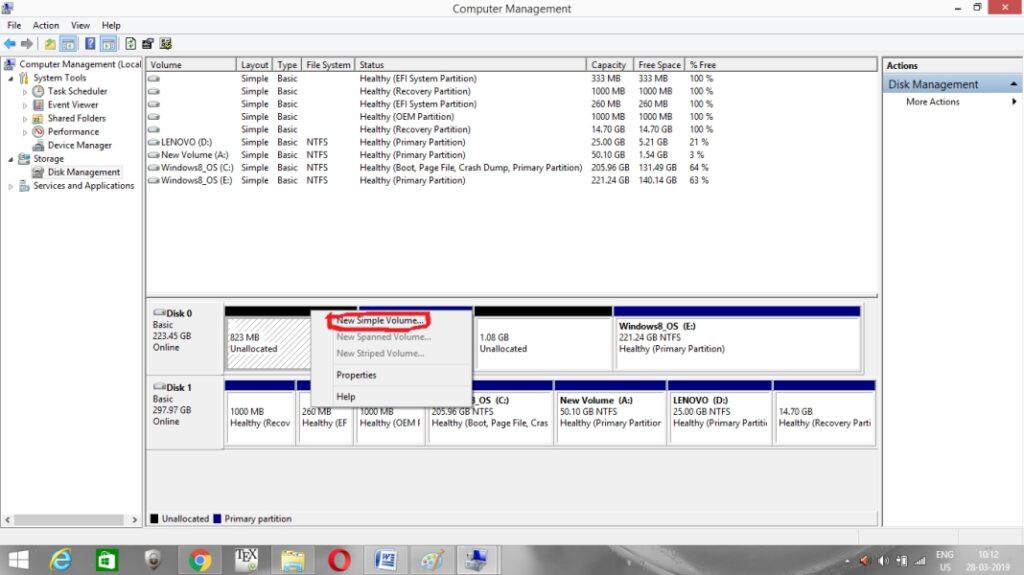 Clean up the disk before cloning
It is better to clean up the disk before cloning so that you won't copy waste files into new SSD.
Step 1: go to C drive and right click select properties
Step 2: click disk clean up and select files to delete, it's better to delete all files, so that performance of your pc increased then press ok
Step 3: go to C drive and right click to select properties then click disk clean up, now select clean up system files and select all files that you can delete and press ok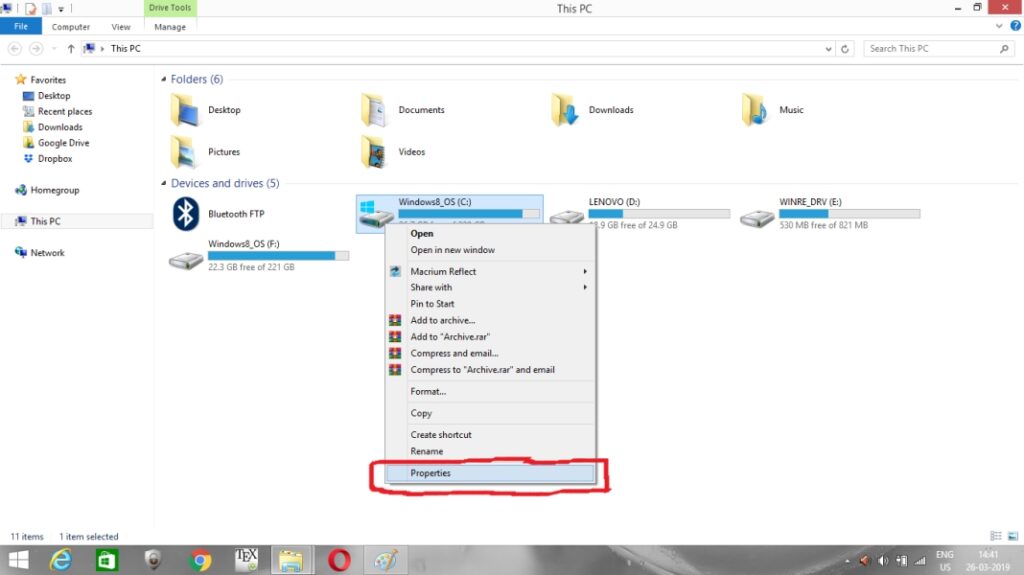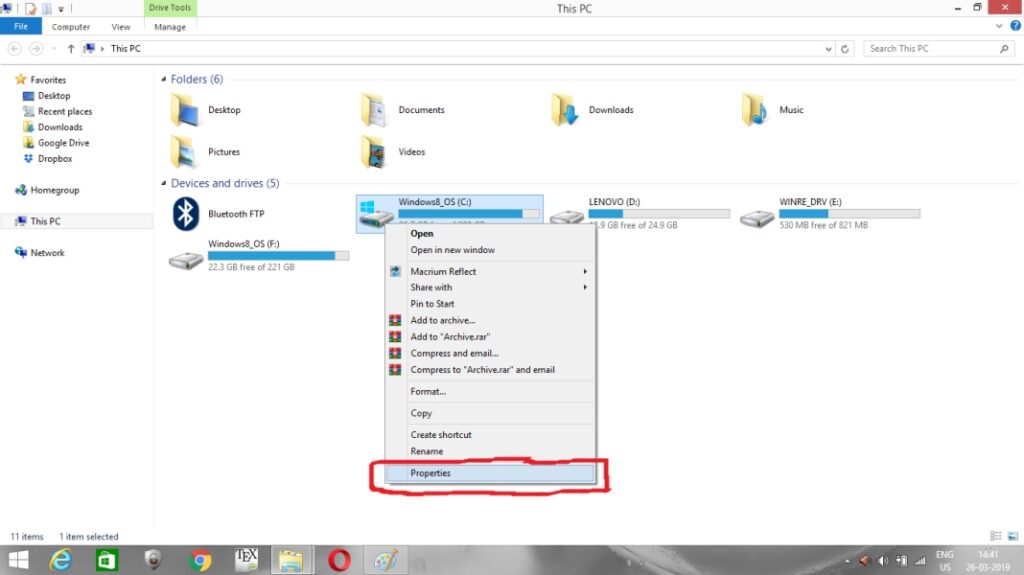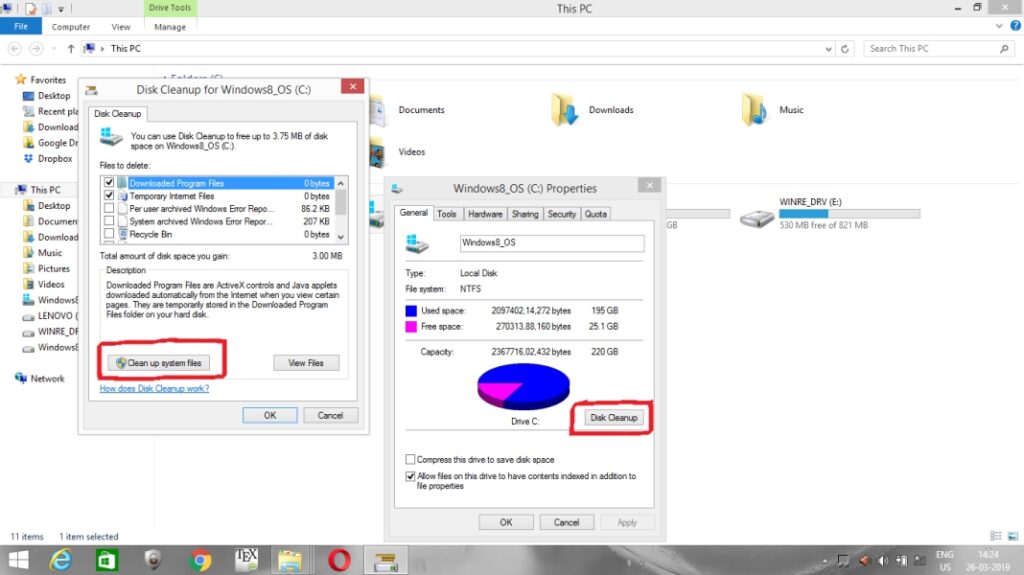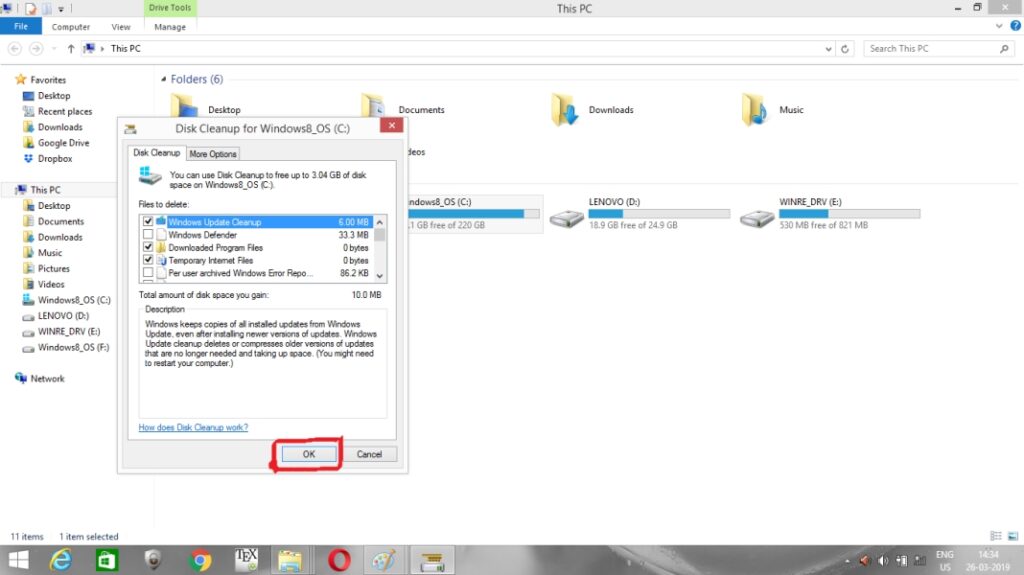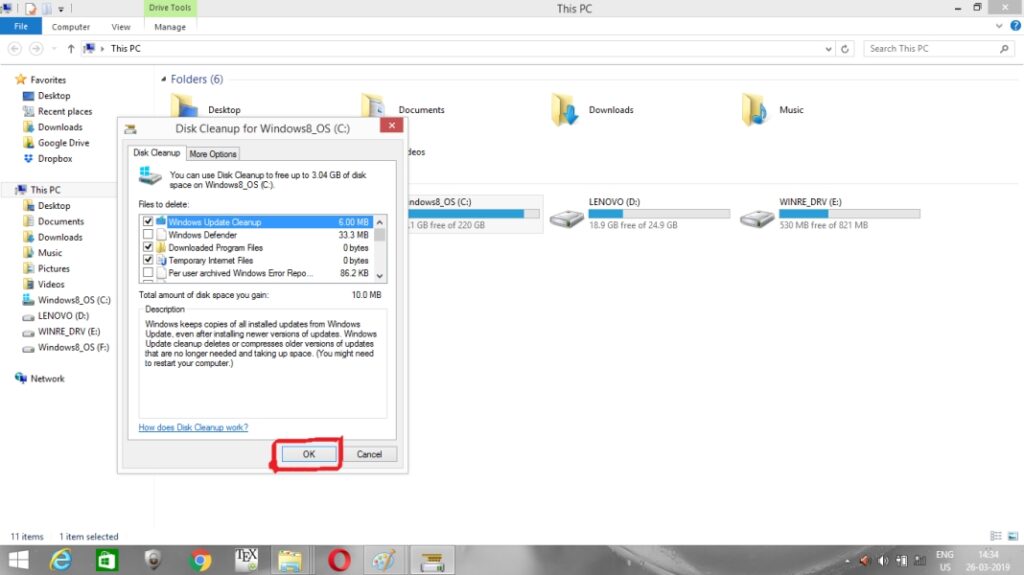 Have you noticed the performance of your pc increased but you can further increase a bit by cloning c drive to SSD or your entire HDD to SSD but wait! remember if you make any mistake in the process you might lose your original windows or HDD, so be careful when you are cloning HDD to SDD.
Cloning c drive to SSD
you can do cloning by using a tool called macrium reflect and click here to download macrium reflect
why I am cloning only c drive because the SSD I bought is 240GB which is smaller than the HDD that I have, we can clone the whole HDD also, but for that, we need large space SSD, so I am cloning c drive only because the SSD I have contained less space.
Go to the link above mention, select the home use option, then enter your email address and continue, then you will get an email with a link to download.after downloading completed install the macrium software
open the installed macrium software from the desktop to see the SSD and HDD insights. note that, we are copying only c drive so we checked only c partition in the above image, note that, we are copying only the partitions that have a window. Now just click clone this Disk symbol make a copy of the c drive from HDD to SSD
when cloning launch, it will take time to clone, which depends on your c drive size after completing cloning then do restart to your pc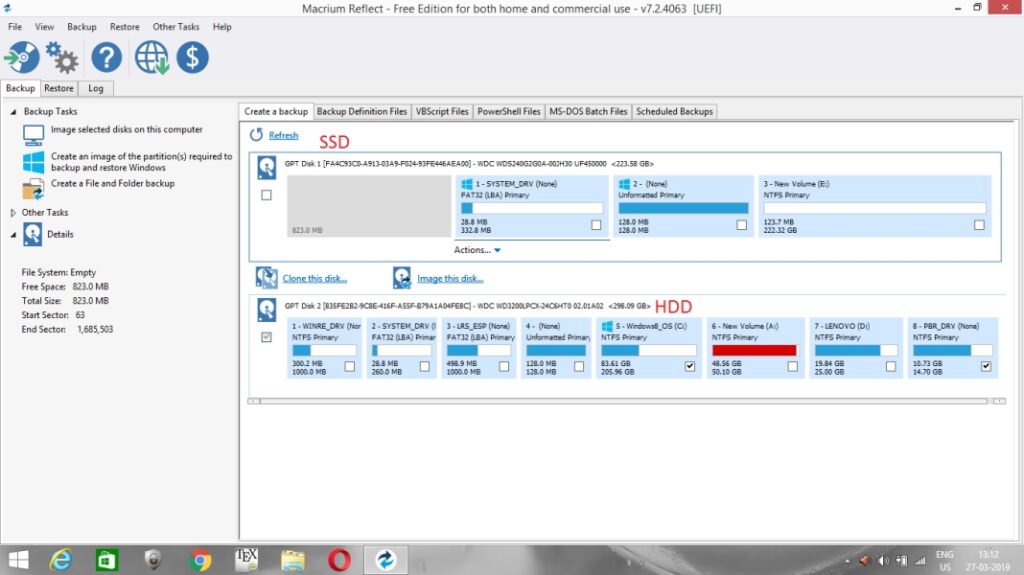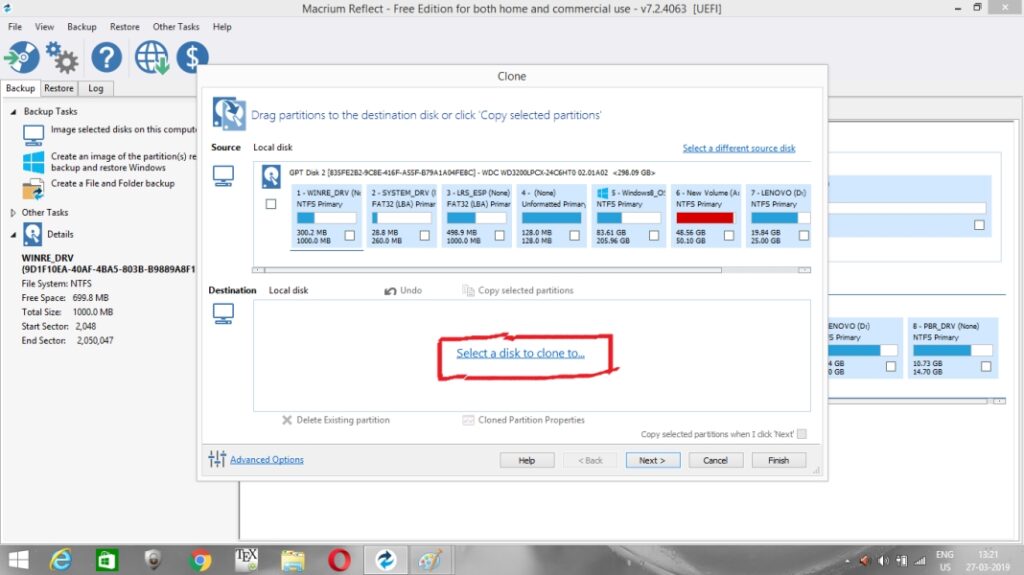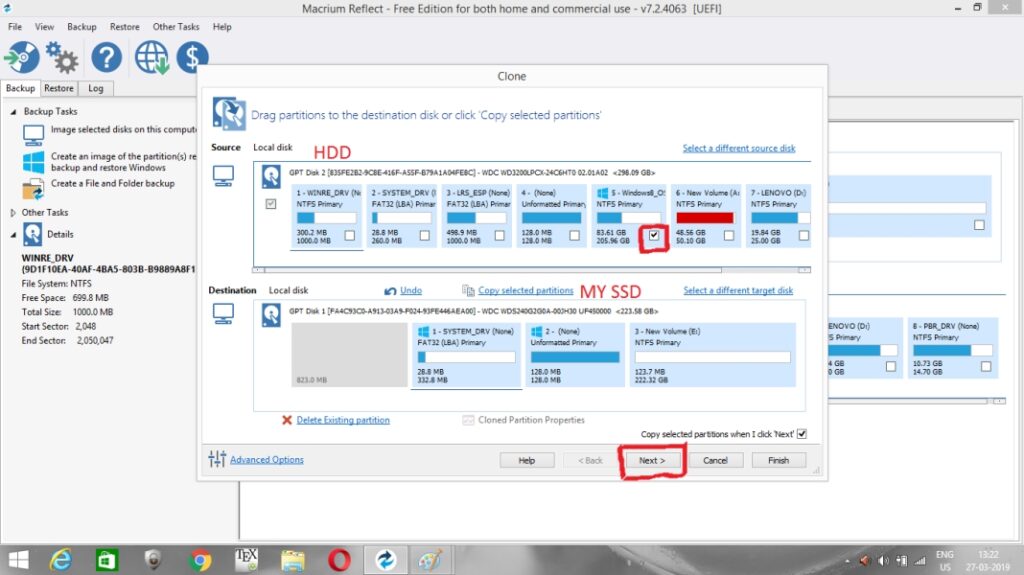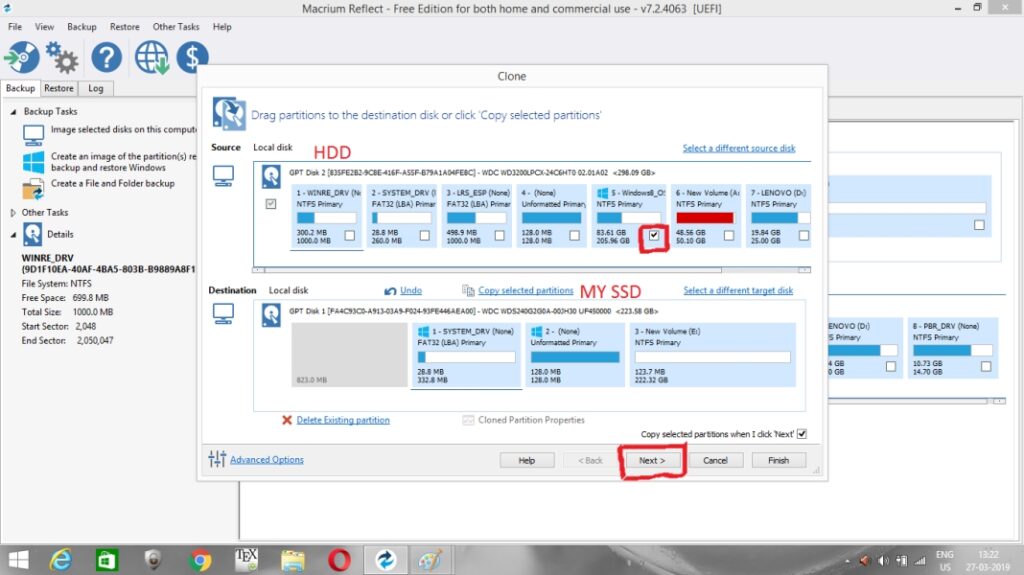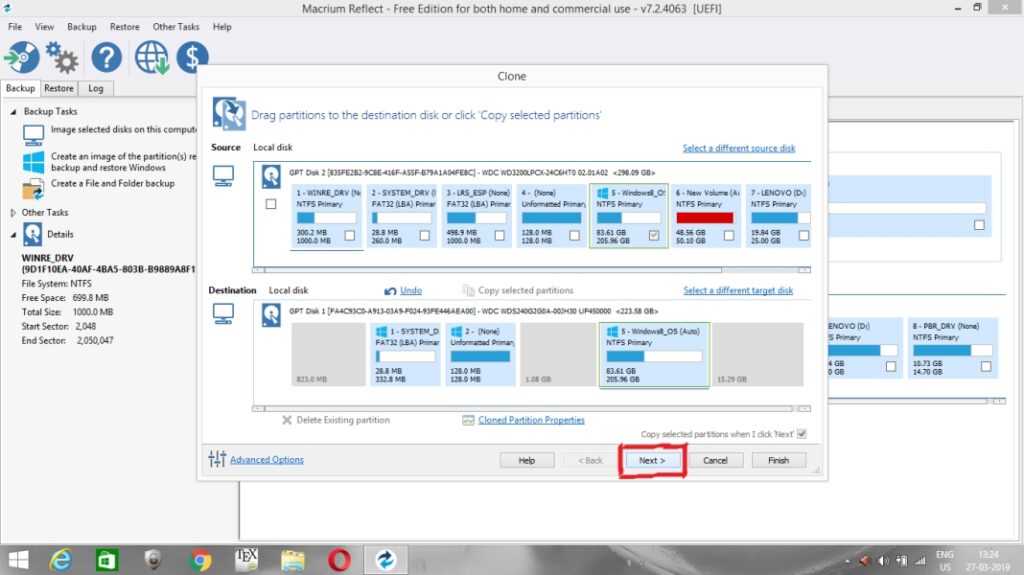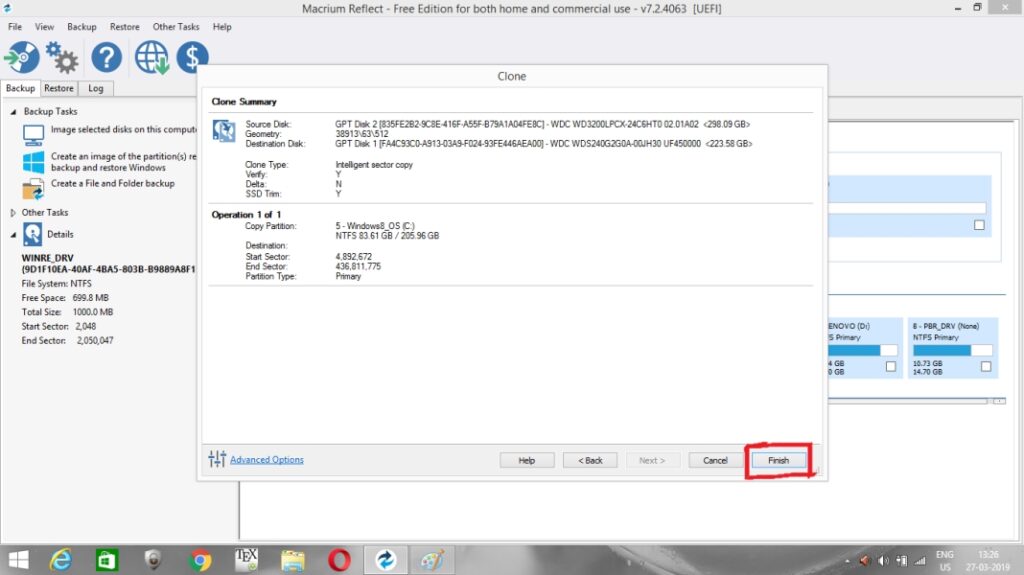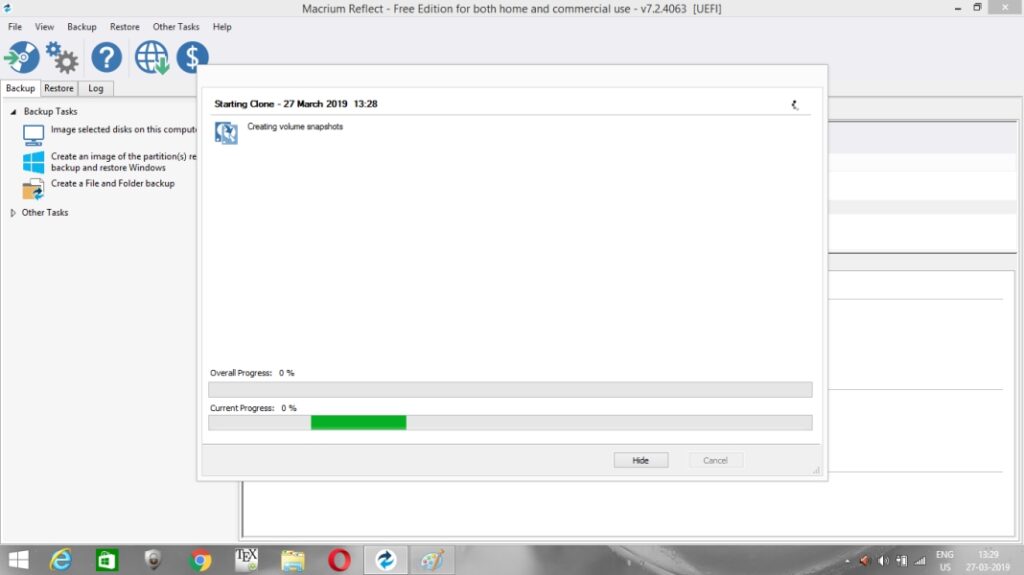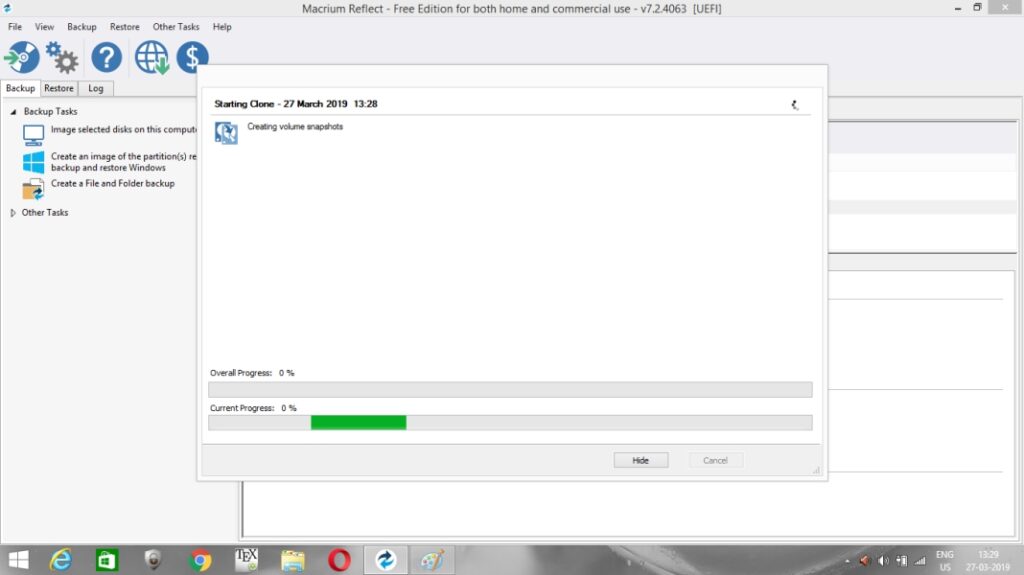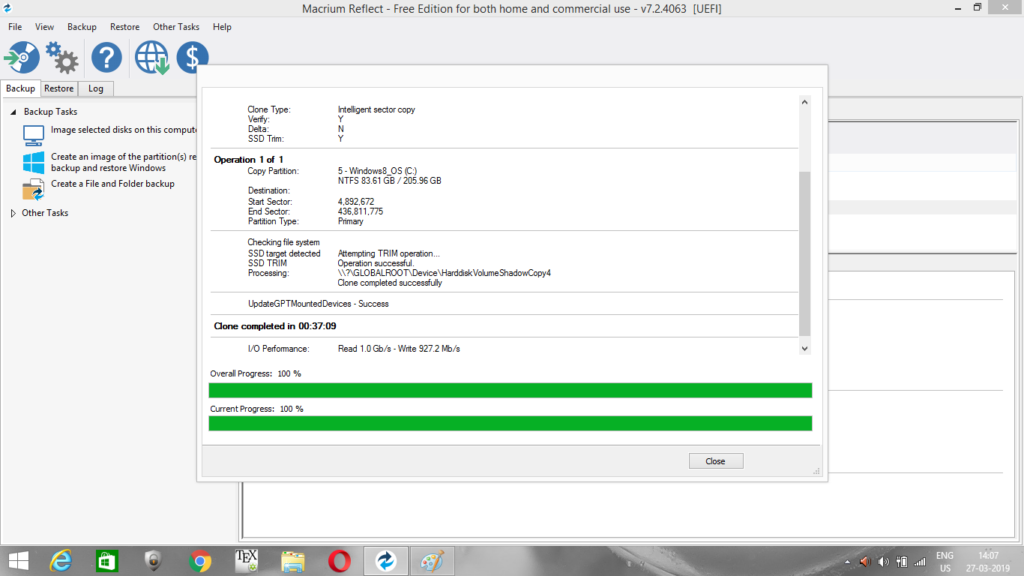 change boot priority
In order to boot window from SSD, you need to prioritize you SSD to the first position, every laptop have different keywords to enter bios in my case I have Lenovo B50 which have the key keyword as fn+f2
The result of upgrading pc with SSD
The operating system load faster, the file transfer rate becomes increased with 2 to 3 times faster than the previous HDD. The problem of the Linux operating system with virtual box getting halt reduced
Check out some recent blog post